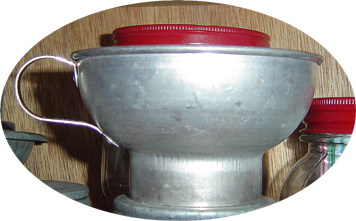 January 19, 2005

Hun Bun and me were on our way to dig up two small,
dormant mulberry trees that my sister and brother-in-law gave to us.
They were 'volunteers' as they had a HUGE mulberry tree nearby on thier property.


We had missed attending our local Trade Days on Saturday so,
Hun Bun suggested we go by before we get the trees. I'm glad he did.
Although this funnel is plain, it is in very nice condition and I like it. It was $1.


Click The Little Cookbook To Go



Back To The Main Page


March 2, 2005